The 10 Best Couples' Sex Toys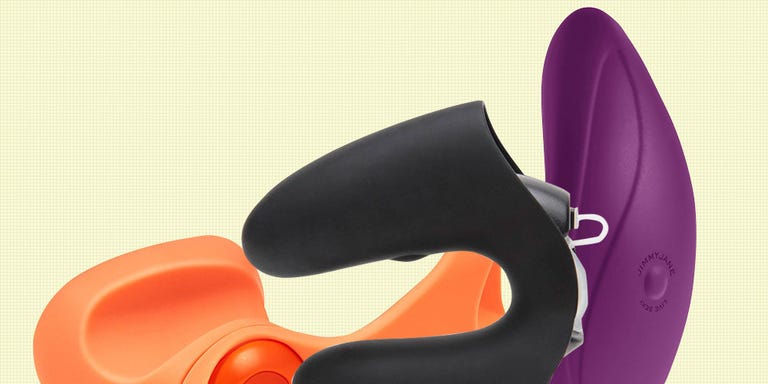 Shopping for sex toys can be overwhelming for a guy. Hell, it can be overwhelming for ladies, too. Some of the contraptions on the market are so intricate that it feels like it requires an engineering degree to actually know how to use them. That's especially true if you're using toys for partner sex, and not just for solo play.
That said, if you're brave enough to bring toys in bed with you, it can pay off in a big way. So to help ensure that you and your partner are filling your toy box with the very best, we asked sex toy manufacturers what the best couples' toys are — and the best positions for each one.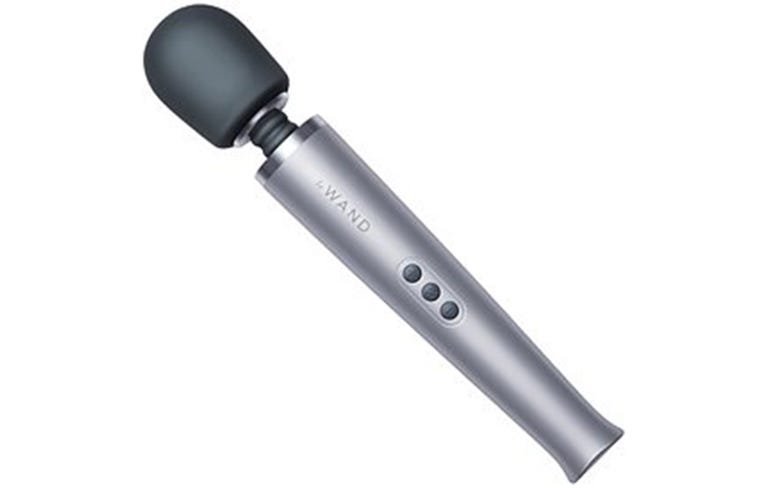 manufacturer
The Le Wand
A wand-style vibrator like Le Wand ($170, buy it here) is easy to hold and allows you to access multiple parts of the body. If your partner is a woman, Alicia Sinclair, certified sex educator and founder/CEO of b-Vibe & Le Wand, recommends using it while she's on top, which gives her the freedom to stimulate her clitoris and allow your hands to explore all parts of her body. "This position is great for foreplay, especially if you do wish to start with an actual lap dance," says Sinclair. (Bonus: Depending on the angle, you can also stimulate her g-spot.)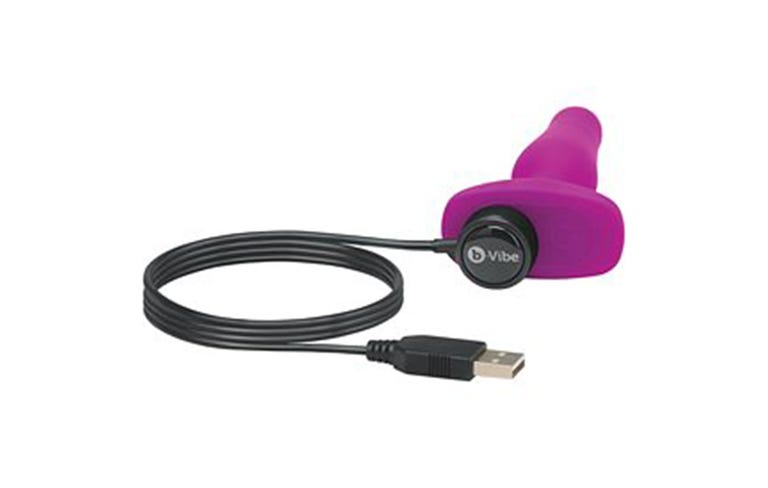 manufacturer
B-Vibe's Novice Plug
If your partner is open to anal play, using a small vibrating butt plug can be an awesome source of extra pleasure. "Start out by massaging gently with a finger or inserting something petite like the b-Vibe's Novice Plug ($130, buy it here), which will add additional pleasurable sensations and pressure," says Sinclair. As an added plus, the vibration from the Novice Plug can be felt by both partners, meaning you're sharing the good vibes as well.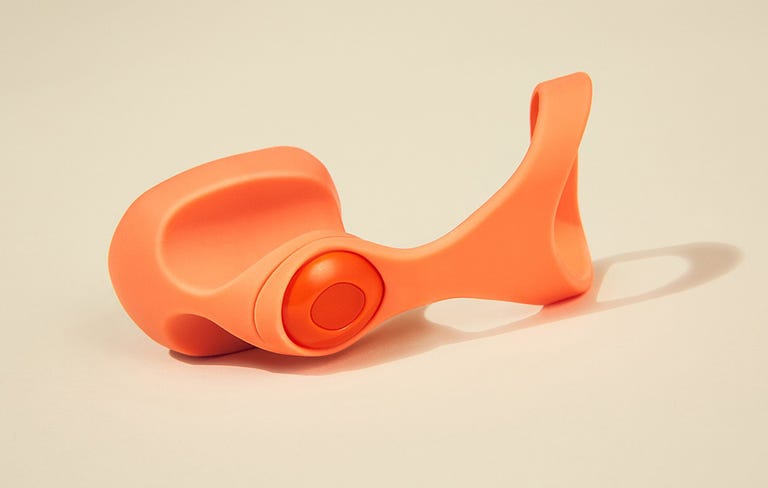 manufacturer
Fin by Dame Products
Use a finger vibe, like Fin by Dame Products ($75, buy it here). Alexandra Fine, CEO of Dame Products, recommends using it in cowgirl position. "Add local vibration to specific erogenous zones, like the clitoris, to add an extra angle of stimulation," says Fine.
Cowgirl allows participation from both parties: with the woman on top, she's able to control her motions and help ensure a rhythm that leads to clitoral stimulation. Not only will you have a great view of your partner, but you can also aid in the movement of their hips, making it a true shared experience.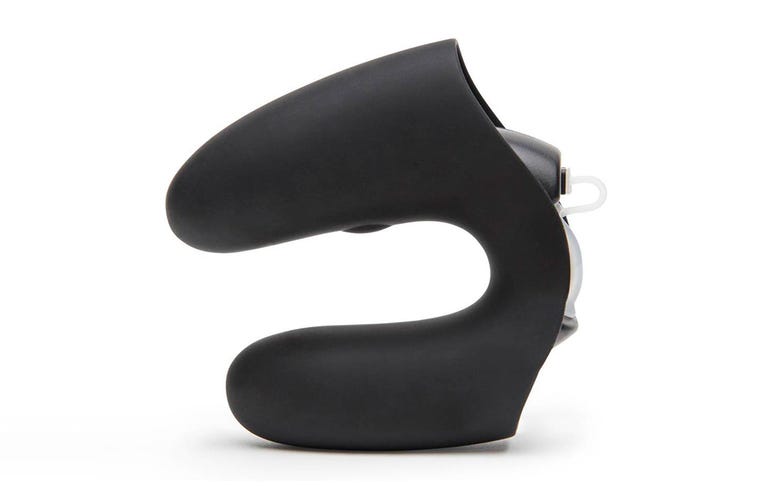 manufacturer
The GLUVR
For an extra layer of intimacy, try the GLUVR ($49.95, buy it here), which is designed to be worn like a glove on your forefinger and thumb. "Dual vibrators at the tip of each digit can be stroked, slid, petted, pinched, or inserted in the same ways our hands might be used to enhance pleasure during sex," says GLUVR's Jay Haney.
You can use the GLUVR while lying behind your partner in spooning position, but Haney says that GLUVR can also used effectively in cowgirl, reverse cowgirl, and, of course, doggy style.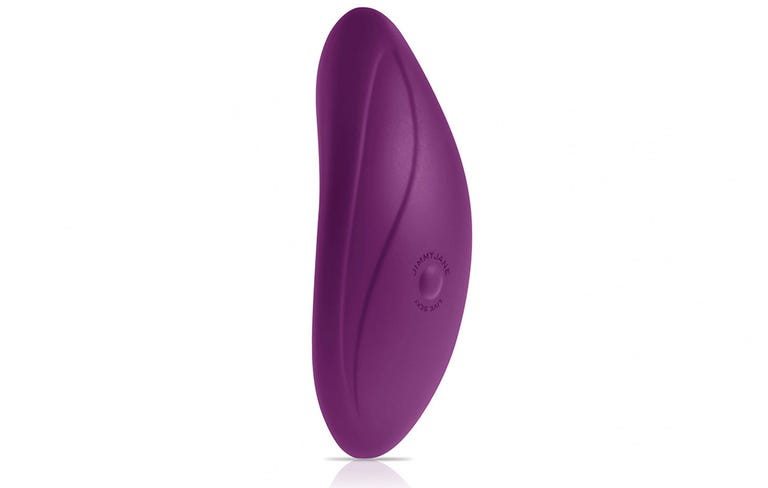 manufacturer
The Jimmyjane ASCEND 1
Sexologist Sunny Rodgers and resident sex expert at Jimmyjane is a big fan of the CAT position, or the Coital Alignment Technique, a position known for helping maintain direct clitoral contact. For this position, she recommends the Jimmyjane ASCEND 1 ($79, buy it here) .
"To up your orgasmic game, start in classic missionary and shift your body up and to your right/her left," says Rodgers. (Pro tip: Rodgers says the upper left quadrant of the clitoris is the most responsive to stimulation. You're welcome.)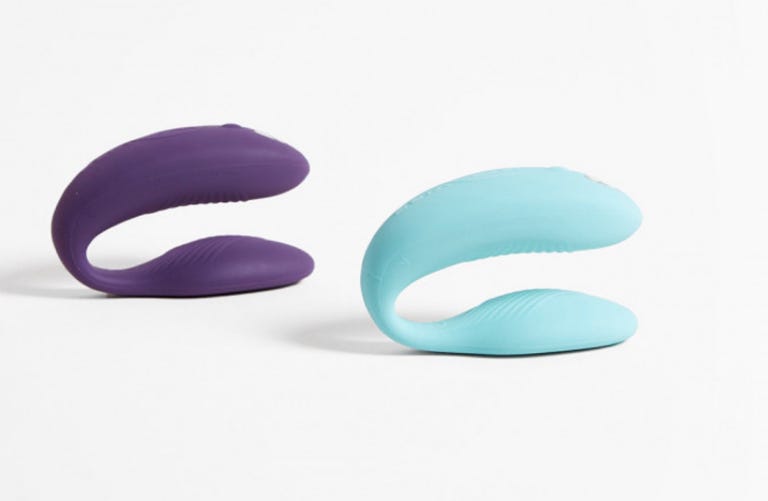 WeVibe
WeVibe Sync
The We-Vibe Sync ($120, buy it here) is the ultimate example of a smart sex toy: it actually comes with an app that allows users to control vibrations from afar. "We-Vibe has a history of delivering high-quality, safe, and exhilarating toys that couples have come to trust and enjoy over the years," says Alex Jovanovich, MD, the cofounder of ED supplement company BlueChew. "And at a time when horizons desperately yearn to be broadened and old-ways of sexual thinking surge for a shift, we think this revolution couldn't have come any sooner. The world of personal stimulators will never be the same."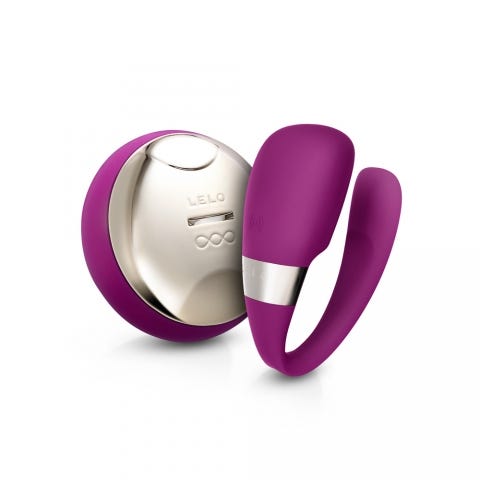 LELO
LELO Tiani 3
LELO makes sleek, high-end sex toys that don't actually look like sex toys at all, and this remote-controlled couples' massager ($169, buy it here) is no exception. Jovanovich says it's a perfect choice for couples who are looking for something that can be easily "integrated into the foreplay or sex itself. It's compact, has programmable memory and hands-free control, and is easy to use, which is typically what couples seek out when choosing a new bedroom buddy."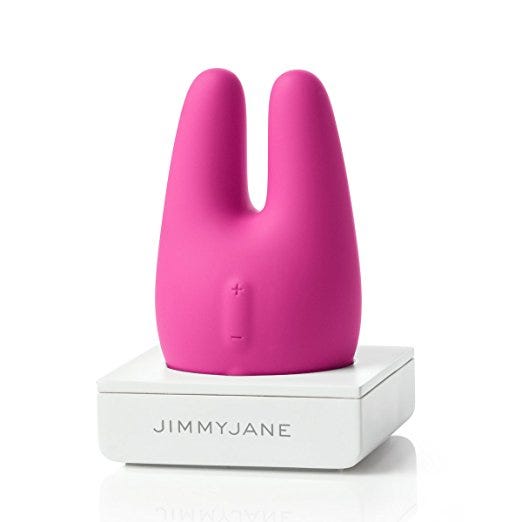 Amazon
Jimmyjane Form 2
This small couples' massager ($78.62, buy it here) has programmable settings, which helps "decrease the amount of 'button fumble' and provide a consistent, steady pace of different and exciting vibration modes and power levels," says Jovanovich. "Plus, the hands-free features found with many of these devices make them the ultimate bedroom companion."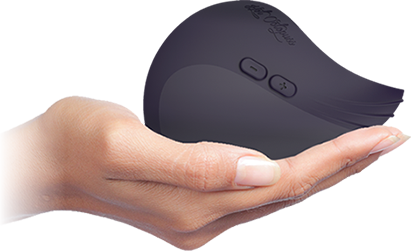 Hot Octopuss
Pulse II Duo
This couples' sex toy ($149, buy it here) is unique because it uses oscillating motors, not vibrating motors, to stimulate the wearer's penis, while "the vibrating portion on the top side can bring a female partner to pleasure and orgasm while riding," says April Lampert, the global head of sales for Hot Octopuss.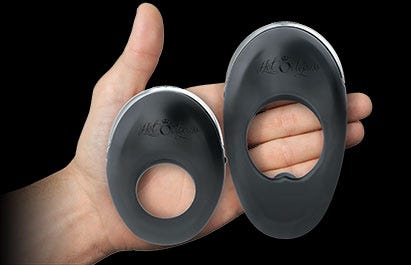 Hot Octopuss
Atom Plus
Cock rings are awesome, and the Atom Plus ($99, buy it here) is an exceptionally sophisticated version. "It has two motors: a perineum stimulator for him and a large textured bullet for clit stimulation while she's grinding on top," says Lampert.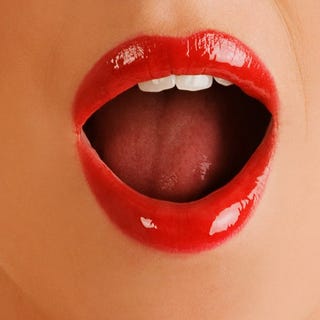 Source: Read Full Article