Vaccination in Humanitarian Settings
Humanitarian emergencies can significantly disrupt healthcare systems, which has many negative outcomes, including the breakdown of regular vaccination programs. In low to mid-income countries, where humanitarian emergencies are more common, the impact of such emergencies on healthcare systems can be more pronounced, affecting these populations more dramatically. In particular, displaced populations such as refugees are more at risk of missing vital routine vaccinations.
Given that data has shown that refugees are at a greater risk of communicable diseases due to the factors such as living in overcrowded conditions and poor access to adequate nutrition, sanitation, and water, vaccination programs must be made a priority during humanitarian emergencies to reduce rates of vaccine-preventable diseases (VPDs) in vulnerable populations.
Image Credit: Riccardo Mayer/Shutterstock.com
Increased prevalence of vaccine-preventable diseases in refugees
Measles, polio, and, depending on the global region, cholera, hepatitis A, meningococcal meningitis, and yellow fever are common VPDs that often increase prevalence during humanitarian emergencies.
Recent data has revealed that in refugee and asylum seeker populations, communicable diseases such as latent tuberculosis, active tuberculosis, and hepatitis B are found at higher rates than in the general population (9–45%, up to 11%, and up to 12%, respectively).
Given the recent surge of refugees into Europe, agencies have investigated the healthcare needs of this population. It has been highlighted that refugees arriving in the EU may not have received vaccinations against VPDs, often due to the endurance of humanitarian emergencies, which makes them more susceptible to contracting VPDs than the native-born population. Offering vaccinations upon arrival is one solution that may be fundamental to reducing VPDs in this vulnerable population.
COVID-19 exacerbated communicable diseases in an at-risk population
During the coronavirus disease 2019 (COVID-19) pandemic, health experts almost immediately advised that prevention was more vital than finding a cure. Rapidly, governments across the globe implemented preventative measures, such as social distancing, regular hand washing and proper sanitation, and the mandatory wearing of face coverings. Unfortunately, these measures were not observed in camps set up to house refugees.
Cox's Bazar, the location of the world's largest refugee camp that has been housing refugees fleeing violence in Myanmar in 2017 and home to roughly 855,000 Rohingya refugees, is one key example of where refugees were let down during the pandemic. Images of refugees living in confined, crowded spaces emerged. People at Cox's Bazar camp were completely unable to social distance and lacked sufficient access to handwashing stations, triage centers, and spaces to safely self-isolate. Similar scenes were witnessed in other locations across the world.
Refugees usually flee their country of birth due to a humanitarian emergency. They have endured incredible hardships, and at the same time, are disproportionately at risk of contracting diseases due to the conditions in which they are often forced to live. Providing vaccinations to refugees is a major way of preventing illness in this population; it reduces the risk of VPDs that they are usually vulnerable to due to the collapse of healthcare systems in their native country.
A call for equitable access to coronavirus disease 2019 vaccinations
The UNHCR, the UN Refugee Agency, recently called for international action to achieve equitable access to Covid-19 vaccinations. When the statement was released on World Health Day 2021, 20 countries had already undertaken significant work to start their vaccine roll-out within the refugee population. Countries such as Rwanda, Jordan, Serbia, and Nepal were the first to take action to protect refugees. The UN praised these countries and suggested they provided an example to the rest of the world to run their vaccine programs.
Around 85% of refugees in all parts of the globe live in low- and middle-income countries. Often, the healthcare systems of these countries, in comparison with richer countries, are more fragile and under-funded. Therefore, there is an urgent need to provide aid to these countries to help them provide vaccinations to the refugees they host to achieve equitable access to COVID-19 vaccinations and protect refugees.
The COVID-19 humanitarian crisis has also exacerbated getting displaced people to access vaccinations for other VPDs. Therefore, there must also be an investment in the wider healthcare systems of low- and middle-income countries that host refugees to leave no one out of routine vaccination programs.
Summary
Humanitarian emergencies increase morbidity and mortality from VPDs in refugee populations due to numerous factors which facilitate the transmission of communicable diseases such as overcrowding and poor access to food, water, and sanitation. Vaccinations offer protection against these diseases; however, in low- and middle-income countries that host most of the world's populations, healthcare systems are often already stretched and become mores in times of humanitarian emergencies. Therefore, there is an urgent need to direct more funding to these countries to ensure that vaccinations, including COVID-19, can be equally offered to everyone.
New Vaccination Effort to Save Millions of Children
References
A virus that respects no borders: protecting refugees and migrants during COVID-19. World Health Organization. Available at: https://www.who.int/news-room/feature-stories/detail/a-virus-that-respects-no-borders-protecting-refugees-and-migrants-during-covid-19
Eiset, A. and Wejse, C., 2017. Review of infectious diseases in refugees and asylum seekers—current status and going forward. Public Health Reviews, 38(1). https://publichealthreviews.biomedcentral.com/articles/10.1186/s40985-017-0065-4
GHC position paper: COVID-19 vaccination in humanitarian settings. Health Cluster. Available at: https://healthcluster.who.int/publications/m/item/covid-19-task-team-covid-19-vaccination-in-humanitarian-settings
Lam, E., McCarthy, A. and Brennan, M., 2015. Vaccine-preventable diseases in humanitarian emergencies among refugee and internally-displaced populations. Human Vaccines & Immunotherapeutics, 11(11), pp.2627-2636. https://pubmed.ncbi.nlm.nih.gov/26406333/
Further Reading
All Vaccine Content
What are Vaccines?
Vaccine History
What is a Vaccine Breakthrough?
Vaccine Schedule
More…
Last Updated: Sep 2, 2021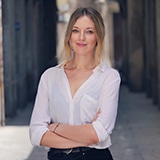 Written by
Sarah Moore
After studying Psychology and then Neuroscience, Sarah quickly found her enjoyment for researching and writing research papers; turning to a passion to connect ideas with people through writing.
Source: Read Full Article