What are the efficacy and safety of psilocybin in patients with major depressive disorder?
In a recent study published in the JAMA Journal, researchers reported the results of a randomized clinical trial that evaluated various clinical aspects, including the safety, timing, magnitude, and durability of the antidepressant psilocybin on patients with major depressive disorders.
Study: Single-Dose Psilocybin Treatment for Major Depressive Disorder. Image Credit: 24K-Production/Shutterstock.com
Background
Psilocybin is a psychedelic that has gained considerable research interest recently as a potential therapeutic option for major depressive disorders.
This interest is also fueled by the limitations of the pharmacological treatments that are currently approved for treating major depressive disorders and by the observation that the antidepressant effects of psilocybin have been seen to outlast the actual presence of psilocybin in the body.
However, due to a variety of factors, such as inadequate sample size, assessment of studies by unblinded raters, insufficient evaluation of the potential adverse effects of psilocybin use, and issues with study design, there is a lack of clarity on the efficacy of psilocybin use for treating major depressive disorders.
Additionally, studies involving large sample sizes have only explored the short-term endpoints of the therapeutic use of psilocybin, and the long-term impact and efficacy of psilocybin use for treating major depressive disorders remains unclear.
About the study
In the present study, the researchers conducted a multiblinded, randomized control trial to compare the outcomes of psilocybin and the active placebo niacin across factors such as the onset of action timing, safety profiles over six weeks, and the durability of the beneficial effects. All assessments were carried out by centralized raters who were blinded.
This phase two clinical trial was conducted between December 2019 and June 2022 in 11 sites across the United States (U.S.), with informed consent obtained from all participants. The participants were recruited through various avenues, from the study website to advertisements and patient-advocate listservs.
Adults between the ages of 21 and 64 who were medically healthy and met the diagnostic criteria for major depressive disorders, with at least one episode of a depressive disorder in the last two months, were recruited for the study.
Only those individuals with a Montgomery-Asberg Depression Rating Scale (MADRS) score of 28 or above and a 30% or lower improvement during a one-to-five-week screening period were included in the study to allow for the tapering of dosage or the administration of a placebo.
Participants were excluded if they had a personal or family history of mania or psychosis, moderate to severe drug or alcohol use disorder, exhibited suicidal tendencies in the past year, were strictly required to adhere to their psychotropic medications, or had used a psychedelic drug in the previous five months or more than ten times in their lifetime.
The interventions that were compared were a 25-milligram dose of psilocybin against a 100-milligram dose of niacin in capsules that looked identical.
The examined primary outcome was the difference between the two groups in the MADRS score between baseline and day 43, which was assessed by the centralized rater.
The main secondary outcome was the change in MADRS score between baseline and day 8. Other secondary outcomes included a difference in score on the Sheehan Disability Scale between baseline and day 43, the proportion of participants that experienced sustained response to depressive symptoms, and sustained remission of depressive symptoms.
The seriousness, severity, and relationship of the adverse reactions to the interventions were also observed.
Results
The findings suggested that treating major depressive disorders with psilocybin resulted in a sustained and clinically significant reduction in functional disability and depressive symptoms, with no reported serious adverse reactions.
In the psilocybin intervention group, notable improvements in depressive symptoms were observed within the first eight days. This was then maintained over the six weeks of follow-up, confirming a rapid onset and sustained mode of action.
Other beneficial impacts of psilocybin noted in the study included improvements in psychosocial function, supported by significant differences in the Sheehan Disability Scale scores, and reductions in overall anxiety, disease severity, and depressive symptoms, as well as improvements in overall quality of life.
Furthermore, the emotional blunting associated with other standard antidepressant medications was not observed with psilocybin treatment.
The drug was also well-tolerated, with only a few mild to moderate severity adverse reactions being reported and the overall rate of adverse reactions being lower than those in other studies that explored psilocybin use.
Conclusions
The findings indicated that using psilocybin to treat major depressive disorders was a safe and effective alternative to treat major depressive disorder symptoms.
The results reported sustained and clinically significant reductions in functional disability and depressive symptoms, with no serious adverse reactions.
Journal reference:
Raison, C. et al. (2023) "Single-Dose Psilocybin Treatment for Major Depressive Disorder", JAMA. doi: 10.1001/jama.2023.14530. https://doi.org/10.1001/jama.2023.14530
Posted in: Drug Trial News | Medical Science News | Medical Research News | Medical Condition News | Pharmaceutical News
Tags: Alcohol, Antidepressant, Anxiety, CLARITY, Clinical Trial, Depression, Depressive Disorder, Diagnostic, Disability, Efficacy, Major Depressive Disorder, Mania, Niacin, Placebo, Psychosis, Research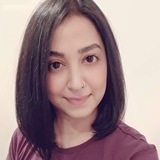 Written by
Dr. Chinta Sidharthan
Chinta Sidharthan is a writer based in Bangalore, India. Her academic background is in evolutionary biology and genetics, and she has extensive experience in scientific research, teaching, science writing, and herpetology. Chinta holds a Ph.D. in evolutionary biology from the Indian Institute of Science and is passionate about science education, writing, animals, wildlife, and conservation. For her doctoral research, she explored the origins and diversification of blindsnakes in India, as a part of which she did extensive fieldwork in the jungles of southern India. She has received the Canadian Governor General's bronze medal and Bangalore University gold medal for academic excellence and published her research in high-impact journals.