Renowned Stroke Expert Ralph Sacco, MD, Dies
Ralph L Sacco, MD, the first neurologist to serve as president of the American Heart Association (AHA) and the only physician to serve as president of both the AHA and the American Academy of Neurology (AAN), died today at the age of 65.
He died of a brain tumor at his home in Long Island, New York, according to an obituary published in Neurology, Circulation, and Stroke.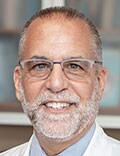 Dr Ralph Sacco
"Ralph was one of a kind," Nancy Brown, chief executive officer for the AHA and American Stroke Association, said in a statement. "His leadership was unparalleled, and his warm, generous heart and care transcended his research and clinic to every person fortunate to meet him and likely become a friend," Brown said.
In a tweet, Natalia S. Rost, MD, professor of neurology at Harvard Medical School, called him, "a dear friend, an inspiring colleague, a generous mentor, an astute scientist, a consummate advocate for brain health worldwide."
Dedicated to Improving Stroke Care
Sacco was chair of the University of Miami Miller School of Medicine Department of Neurology; the Olemberg Family Chair in Neurological Disorders; professor of neurology, public health sciences, human genetics, and neurosurgery; executive director of the Evelyn F. McKnight Brain Institute; director and multi-principal investigator of the Miami Clinical and Translational Science Institute; and senior associate dean for clinical and translational science.
Sacco was a population-based researcher in the field of cerebrovascular diseases.
As founder of the Northern Manhattan Study, he paved the way for examining the differences in stroke risk related to race, ethnicity, sex, and neighborhood, and realizing the impact of modifiable lifestyle behaviors, such as alcohol consumption and physical activity, on stroke risk.
Sacco's work led to more targeted stroke prevention programs and his "drive and dedication fueled changes that improved stroke research and fostered the development of targeted stroke care delivery, ultimately improving stroke recovery and post-stroke quality of life for many," the AHA statement said.
Sacco was also founder and executive director of the Florida Stroke Registry, which consists of 167 Florida stroke centers. He was a member of the National Academy of Medicine.
In an obituary written by Orly Avitzur, MD, current president of the AAN, she notes that he "was the only physician to have become both the president of the AHA (2010-2011) and the AAN (2017-2019), positions that reflected the respect and admiration of professional colleagues earned over the years."
During his tenure as AAN president, Sacco led an initiative to ensure that academic neurology, from department chairs to professors to students, knew about the abundance of Academy resources available to them, the AAN notes in a statement on his passing.
Sacco was a "strong proponent of enlarging the neurology workforce through the academic pipeline and promoted the concept of the 'newrologist' to get people excited in careers in neurology, moving beyond just diagnosis and treatments to include interventions, preventative care, and the future of regenerative care," the AAN said.
Sacco received numerous awards throughout his career, most recently the AHA 2022 Distinguished Scientist award. He also received the 2015 Gold Heart Award, the 2011 Distinguished National Leadership Award, and the 2006 William Feinberg Award.
In addition to his husband, Scott Dutcher, Sacco is survived by his father, Anthony P. Sacco, and his wife, Rosemary; and his four siblings and their families, along with many nieces and nephews.
For more news, follow Medscape on Facebook, Twitter, Instagram, YouTube, and LinkedIn
Source: Read Full Article