Bayer Stops U.S. Sale of Essure Birth Control Implant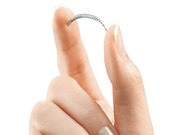 FRIDAY, July 20, 2018 — Amid lawsuits and plummeting sales for its Essure birth control device, Bayer announced Friday that it would cease U.S. sales of the product by the end of 2018.
The announcement comes after years of claims by thousands of American women who used the implant that Essure caused serious problems. Those problems include chronic pain and perforations of the uterus and fallopian tubes. Bayer denies that Essure is unsafe or ineffective, and in Friday's statement said that women currently using the product can "confidently" rely on it.
While the U.S. Food and Drug Administration has said that Essure's benefits outweigh its risk, it did add a "black box" warning to the implant in 2016 and ordered more safety studies. And in February, the FDA ordered that Essure only be sold through doctors who guaranteed that women were being fully informed about risks connected to the device.
In a statement released Friday, agency Commissioner Scott Gottlieb, M.D., said that "even when Essure is no longer sold, the FDA will remain vigilant in protecting patients who've already had this device implanted." That includes monitoring adverse event reports and holding Bayer to its promise to conduct further safety studies. "I also want to reassure women who've been using Essure successfully to prevent pregnancy that they can continue to do so," Gottlieb added.
FDA Press Announcement
Bayer Press Release
Posted: July 2018
Source: Read Full Article